Heritage Hotel in Rajasthan
When we hear the word "heritage", what it first comes to the mind is that legacy hold by the prince and princess of a place. The word itself told about the warriors and their winning stories. The history holds by the Rajasthan's heritage hotels is as similar to the history of kings and queens that probably we all have heard from our grandparents. heritage hotel in Rajasthan
The word "heritage hotel in Rajasthan" itself told the legacy and royalty that just not leave you overwhelmed but makes you very proud that we have something like this and now if we are already talking about the Rajasthan's heritage hotels then why not get into the thing properly. Let's talk about some,
Heritage Hotel in Rajasthan:
1. AJIT BHAWAN 
Ajit Bhawan has a meaning which is "Incredible home", that holds a history of legacy for100 years. The most incredible hotel of Rajasthan, where you will treat like not less than a royal family. The place is spread over six acres that have thirty-two suits and serves with 24/7 amazing services. The heritage hotel has luxury tents, presidential suites, vintage suites, Ajit suites as royal accommodation in Rajasthan. 
2. RAWLA NARLAI 
Placed away in the hills of Aravali, Rawla Narlai heritage hotels holds a legacy of royalty form 17th century and has been India's lively traveller trail. The place has one contemporary and one historical view with every 32 rooms decorated with the royalty of Rajasthan. 
3. UMAID BHAWAN 
Umaid Bhawan was built between 1928 and 1943 that holds a history of legacy and royalty. This is one of the magnificent heritage hotels of Rajasthan, have been the home of former jodhpur's royal family and now declared the world's sixth-largest private residence. Tucked away in the chittar hills, constructed by the famous and skilled architectures of that time. The travellers can enjoy the beautiful and exotic views from the chittar hills. 
4. AMET HAVELI-A HERITAGE HOTEL
Amet Haveli was built under the rule of Maharana Jagat Singh in between 1734-1752A.D. He was the creator of the famous Jag Niwas which is now renowned as the Lake Palace. Amet Haveli another heritage hotel of Rajasthan that holds a vast history of the Rajasthan's rulers serves travellers with a la carete breakfast options and heritage accommodation. 
5. MAHANSAR FORT HERITAGE HOTEL
The place is located in Ramgarh under the open and blue sky that has only royalty to serve you. This heritage hotel has a terrace and a garden with a restaurant that shared a lounge. The facilities and service of this place 24/7 available for the travellers. 
6. SHIV NIWAS PALACE 
This heritage hotel in Rajasthan offers a stunning, yet contradictory collections and rooms to pick from seventeen separately ornate suites convey innovative furniture and likenesses that have been with the imperial family of Rajasthan for generations. 
7. FATEH PRAKASH PALACE 
This heritage hotel has certified as one of the best heritage hotels in the category of "heritage grand" by the tourism department, govt. of India for 2001-2002. The hotel is well renowned for its royal treat and amazing traditional Marwari hospitality. 
8. ALSISAR HAVELI HOTEL 
This charming property of Rajput architectural legacy style built-in 19892 as a nobleman home and now converted into a heritage hotel. This place has beautiful lawns, outdoor pools and courtyard with 24/7 wifi facilities also serves you with amazing and relaxing spa steam facilities. 
9. BISSAU PALACE HOTEL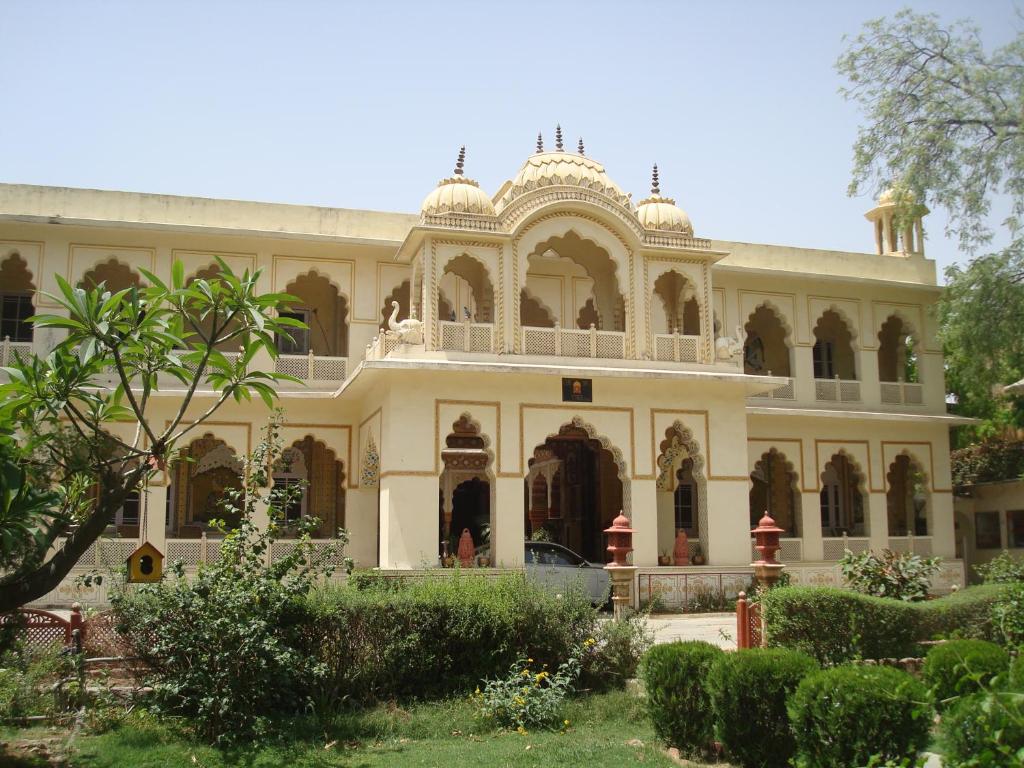 Bissau Palace heritage hotel is situated in the old city amid the gooseberry and orange plantation. It has an outdoor swimming pool and provides free private parking. Ventilated rooms are fitted with a desk, personal safe and a fan. The private bathroom the luxurious rooms gas cold shower and hot facilities. 
10. SARDARGARH HERITAGE HOTEL

 
One of the most magnificent Rajasthan fort tucked in the mountains and dense forests of chuppun. The name of the fort is based on a Dhodhias "Sardar Singh" and now serve as a gigantic wall soaring high above the lawah village. These are the Heritage Hotel in Rajasthan.
Also, Read Places Of Recreation In Jodhpur City
Published on
September 18, 2019
By
ajitbhawan


Categories: